Nowadays, sending and receiving parcels have become common due to the growth of the online business and the need to reduce hiring many employees, among other factors. However, it is sometimes difficult to know where the parcel is en-route to the destination. This has led to the need to monitor the parcels to know with certainty where it is while on its way. Luckily, it is easy to track the packages' location using some online services.
Here are some of the benefits of monitoring your parcel when in transit:
To Plan on Receiving the Parcel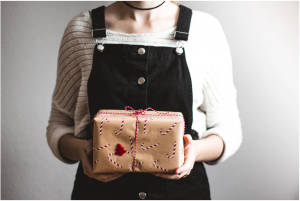 It would not make sense in today's busy world to remain in your house waiting for a parcel whose delivery time you are not sure of. It would be best to check where your package is while on route to your home or business so you can plan accordingly. You can estimate the delivery time and thus be there to receive it, or arrange for someone else to receive it. You can communicate with the courier company to deliver to an alternative address like your neighbors or reschedule the delivery time, which some courier accepts with a reasonable notice period. That way, you can save time and money you could spend going to collect the parcel at the courier's offices.
Gives You Peace of Mind
You will have great peace of mind when you know where your parcel is at any time while on transit. The courier will also be a bit relaxed, knowing where your package is on its way to your address. Moreover, you will not be in for some surprises like your parcel vanishing in the thin air, because you will have been following it up, and will know about such occurrences in good time and raise the alarm. You also do not have to keep making calls to the courier company because you can check the parcel's location on your own.
Improved Customer Service
Parcel tracking is a significant improvement in customer service. It enables the recipient and even the sender to know where the parcel is at any given time, the delivery status, and any issues. Due to monitoring the parcel's location and any problem, the courier and the client have an excellent working basis. Tracking also forms a good base for gauging the courier's service delivery –if they are on time, behind schedule, etc.