Nowadays, you do not have to go out of your house to seek advice from a tarot card reader. There are many of them online. The problem is, which is the best one for you? The following may help you determine the card reader, who is a good fit for you.
Expertise
No one is good at everything. Otherwise, he is a jack of all trades. If it is your first time searching for a tarot reader online, it may be perplexing. The first thing to do is to know the area of specialization before agreeing on any terms. To determine the right card reader, you should be sure of your issues. Are you looking for advice about your failing relationship? Or are you in a situation where you do not know what the best decision would be? You can also seek guidance for your present financial condition. By being sure of a tarot reader's expertise, you can rest assured that you will be guided accordingly in handling the situation you are in.
Experience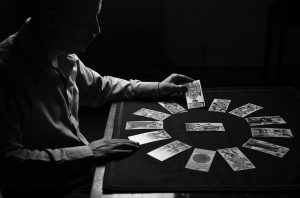 Clairvoyance is not only a divine gift. It can be learned and nurtured. When a tarot reader has been doing his craft for many years, he must have developed and enhanced his card reading skills. This makes choosing a bit easier because some new psychics out there must have been hyped exponentially for obvious reasons of getting noticed and gaining more clients.
Authenticity
It may take a regular customer of card readers to tell a fake from an authentic tarot reader. If you are a newbie to clairvoyance services, you can look for critic reviews and customer feedback. It would help you gauge the integrity of an online card reader. Avoid those with no reviews at all. They may be new with not much experience.
User-Friendliness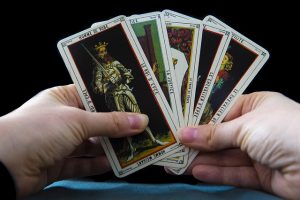 The advantage of online card readers over the land-based clairvoyants is convenience. But the level of convenience may not be the same with all online tarot readers. Are you okay with readings by mere phone calls? Or you trust a card reader who uses video calls? You can choose a tarot reader according to the medium he uses to relay his readings. You can get it also through email, online chat, or a psychic app.
Price
How much can you afford to pay a psychic for his services? You have to compare fees and consider the discounts and promos tarot readers can give to its clients. There are sites that also offer new clients a cut off from their regular fees.
But before dipping in, you should take note of the quality of customer service you will be accorded.