Life in big cities can be tedious. You will see nothing else but tall buildings, malls, shops, and cars. And your activities are also more or less redundant. You wake up in the morning, go to work, and go home wasted.
Once in a while, you need to feel the fresh air and relaxing atmosphere of being one with nature. Spending time outdoors, breathing freely in the open space, and surround yourself with trees can reduce your stress. However, if that idea does not sound exciting at all, then you might bear the spirit of an adventurer. And here are three ideas of outdoor activities that are going to suit you.
Game Hunting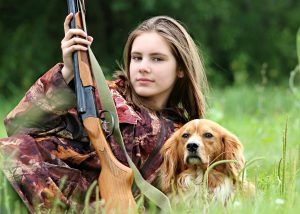 Some states have different regulations regarding hunting seasons. You must inform yourself about the timing, games, and weapons. You have to follow the law strictly because you do not want your visit to nature destroys it.
The second step of game hunting is to pick a weapon. Hunting rifles are the best option, but they are expensive and take some time for the permit. If you plan to hunt soon, then you can try the hunting bows. Also, you should learn about the types of arrows and quivers.
Hunting is not always about chasing the targets. Sometimes, you need to lure them. You must learn how to be a capable trapper who can catch a big game without endangering other people and animals.
You should always consult the authority regarding your game. If there are courses available, you are better to take them. Usually, they will also grant you certificates that you can use to join hunting competitions.
Survival Challenges
Hunting animals is challenging, but surviving for weeks in the wild is another thing. This challenge will intensely test your mettle and will to live. And it can be dangerous, especially for the first-timers.
And always etch this rule on your mind, "You are out there to survive, and not to die." Therefore, do not be reckless and take rash decisions over things. For instance, you build a camp near a river for water and food access. However, your goal is to make your way to cross the hills that stretch for around four miles separating you and your destination. You must realize that the probability for you to replenish your supply during the trip is small. Therefore, you will probably need to go back and forth to move your provisions.
If you have no background on survivalism, then you have to take a survivalist course first. Also, watching programs from experts like Bear Grylls, Cody Lundin, and Mykel Hawke will give you some ideas about how to survive in the wild.
Water Exploration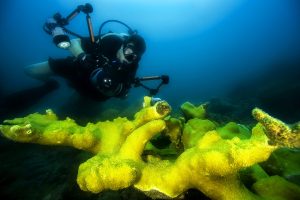 When you read the word 'Water', you are probably thinking of swimming, snorkeling, and scuba diving. They are indeed the most popular water activities out there, and yet they are typical. You can turn them into a thrilling outing session by adding some exploration. For instance, underwater caves can lead you to uncharted places with lives never seen before.
Besides, ocean conservation institutes around the world always need volunteers for their research and projects. You can get yourself a thrilling opportunity while helping the scientists to preserve underwater lives.