Working out is great for the body, both mentally and physically. Despite this, going to the gym every day can be both tiring and expensive. This might have you rethinking your objective to get fit, shed some pounds or just basically get healthier. The alternative is exercising comfortably at home. This can be done easily by getting your workout equipment. But how do you go about finding the best exercise equipment? Below are tips to guide you with your purchase.
Tips to use when buying gym equipment
Check reviews and ratings
As with everything, the way to ensure that you know what you are getting is by reading up on customer reviews. Check the reviews of any product and brands to get a feel of what others like you may have to say. Reviews will give you an idea of how easy it is to use the product and warn you of any problems you might not be aware of.
Narrow down on what you need
Exercise equipment comes in all shapes and sizes for different purposes. If you start shopping with no idea what you need or are looking for, you will end up confused and probably buy something that you will never use. So, before you even start shopping, sit down and decide what you want. Most pieces of equipment are designed for certain type of exercises such as cardio, strength training or muscle building. If you want to build up your core strength, you should look for equipment specifically designed for this purpose so you can reap the benefits.
Check policies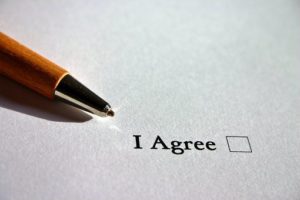 It goes without saying, that with every purchase it is crucial to check the policies that come with the product. Get all the information of warranties, guarantees, and the company's return policies as well as their shipping fees. Consider all shipping prices which at times can make your purchase even more expensive and return policies in the event that your equipment arrives with a default. Also important to check is the company's customer services as this will help you know how easy it would be for you to contact them if the need arises.
Do not believe all claims
With the high competition and even higher returns in the industry of exercise equipment, manufacturers are always coming up with a new cutting edge way of getting the intended results. But not everything you hear is true with most being marketing campaigns designed to get your money. Do enough research and steer clear of any products that promise results without any hard work or even a drop of sweat. Go ahead and read up on everything available to ensure you are not getting hoodwinked.